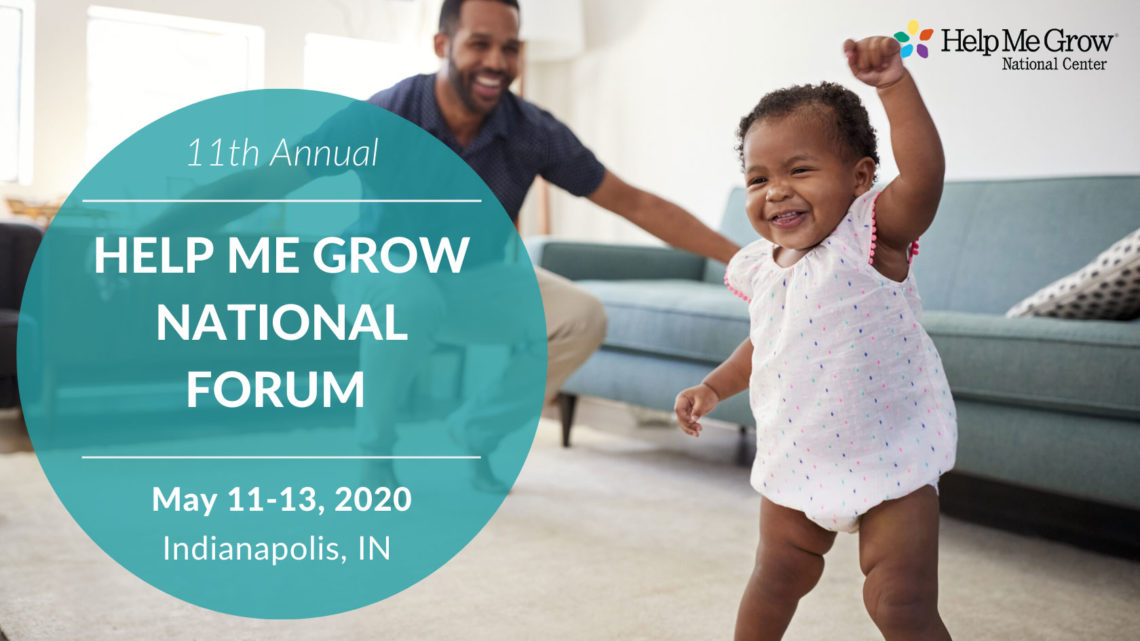 *Please note that the Help Me Grow National Forum has been cancelled*
The 11th Annual Help Me Grow National Forum, hosted by the National Center, is an opportunity for Help Me Grow affiliates and partners to network and create new partnerships. Each year, the event provides increasing national visibility of the Help Me Grow network's collective efforts and accomplishments and solicits promising ideas and innovations.
The Help Me Grow National Forum will be held in Indianapolis, Indiana, May 11 through 13, 2020.
Distinguished speakers facilitate and contribute to general sessions, panel discussions and keynote addresses, offering insight into the direction and aspirations within the field of early childhood health and system building. Breakout sessions allow presenters to engage a targeted audience around a topic relevant to the Help Me Grow system model, child health and development, and/or early childhood system building.
Breakout sessions will be offered during several 75-minute periods throughout the Forum and will be organized according to four content areas:
Families' Experience in Early Childhood Systems
Understanding and Mitigating the Impacts of Toxic Stress in Early Childhood
Implementing Developmental Promotion, Early Detection, Referral and Linkage
Ensuring Sustainability and Expansion
Registration is now available! Visit the Help Me Grow National Forum webpage for more information.