Sign up for our email newsletter!
Apply to the 2021 Help Me Grow Forum Planning Committee!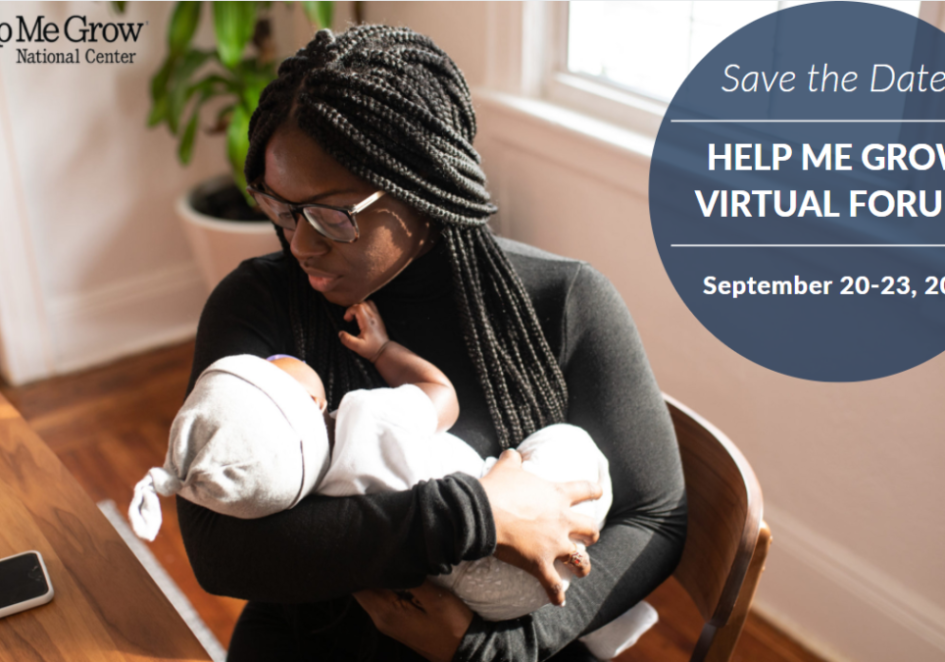 The purpose of the Forum Planning Committee (FPC) is to represent the goals, interests, and met the needs of the Affiliate Network in the design and implementation of key Forum activities to ensure that the Forum engages and supports affiliates. The FPC is an essential partner of the National Center and Forum Co-Host, HMG Indiana helping to ensure the Forum is as valuable as possible to the HMG National Network.
The role of the FPC is to identify new opportunities afforded by a virtual format and assist in the selection of affiliate-led content.
Click here for FPC roles and responsibilities, time commitment, incentive and to apply. Applications will be accepted until January 20, 2021.