Sign up for our email newsletter!
Our Commitment to You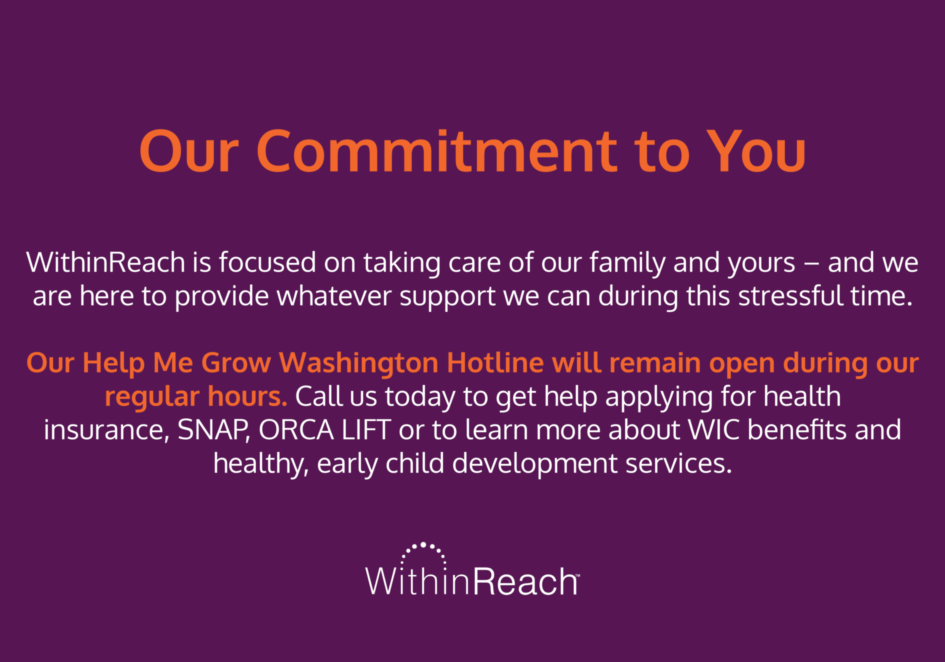 Finding help can be hard. WithinReach is here to make it easier. We understand that the current COVID-19 situation brings with it stress and uncertainty for individuals and families. WithinReach's Help Me Grow Washington Hotline will remain open to help families get connected to health and social service resources.
Call us today at 1-800-322-2588; our hours are 8:00 am – 5:30 pm (Monday-Thursday) and 8:00 am – 5:00 pm (Friday).