Sign up for our email newsletter!
Help Me Grow National Forum is Going Virtual!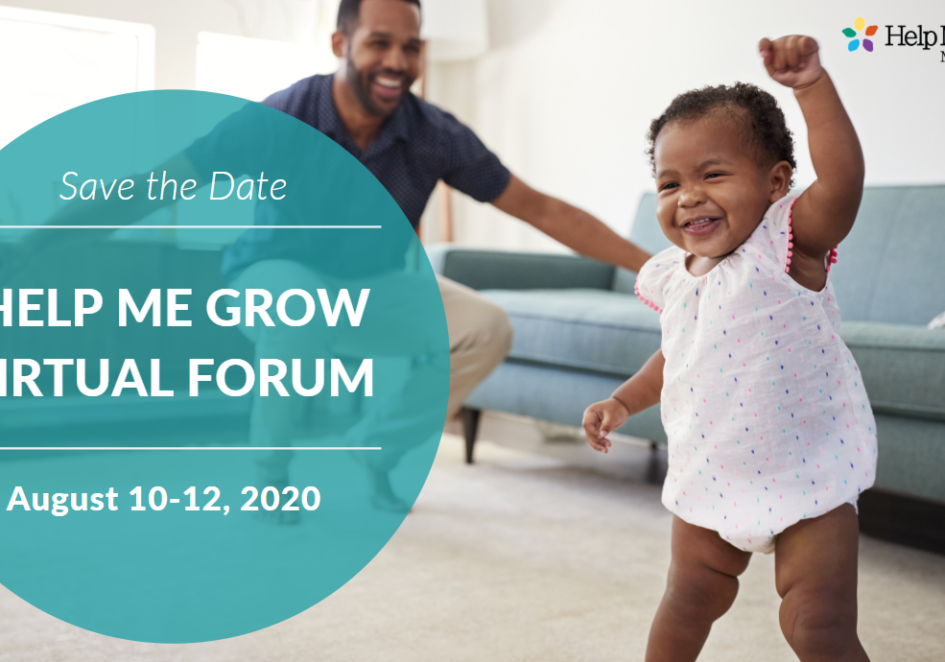 As a safe alternative to coming together in person, the National Center will host a Virtual HMG Forum on August 10-12, 2020. The Virtual Forum will be accessible to all members of the National Affiliate Network and free of charge. Information regarding sessions, speakers and registration is forthcoming.
The Annual Help Me Grow (HMG) National Forum, hosted by the HMG National Center, is an opportunity for affiliates and partners to network, create new partnerships and learn from each other. Each year, the event provides increasing national visibility of the HMG Network's collective efforts and accomplishments and highlights promising ideas and innovations from across the Network.
The Virtual Forum will include three half days of content with:
Breakout sessions hosted by HMG affiliates
National Center updates
Networking
National guest speakers