Sign up for our email newsletter!
Annual Help Me Grow National Forum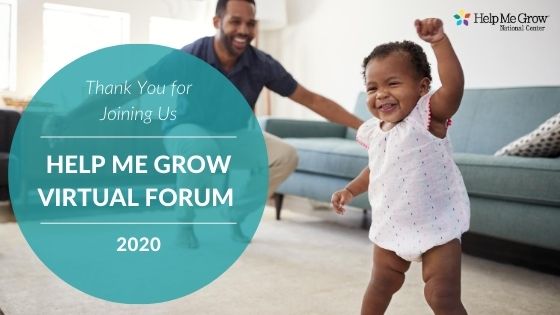 The National Center hosted an inspiring virtual HMG Forum August 10 through 12. The Forum is an opportunity for affiliates and partners to network, create new partnerships and learn from each other. Each year, the event provides increasing national visibility of the HMG Network's collective efforts and accomplishments and highlights promising ideas and innovations from across the Network.
To access the recordings, slides and materials from all of the sessions, click here.