Sign up for our email newsletter!
Want to learn more about your child's development?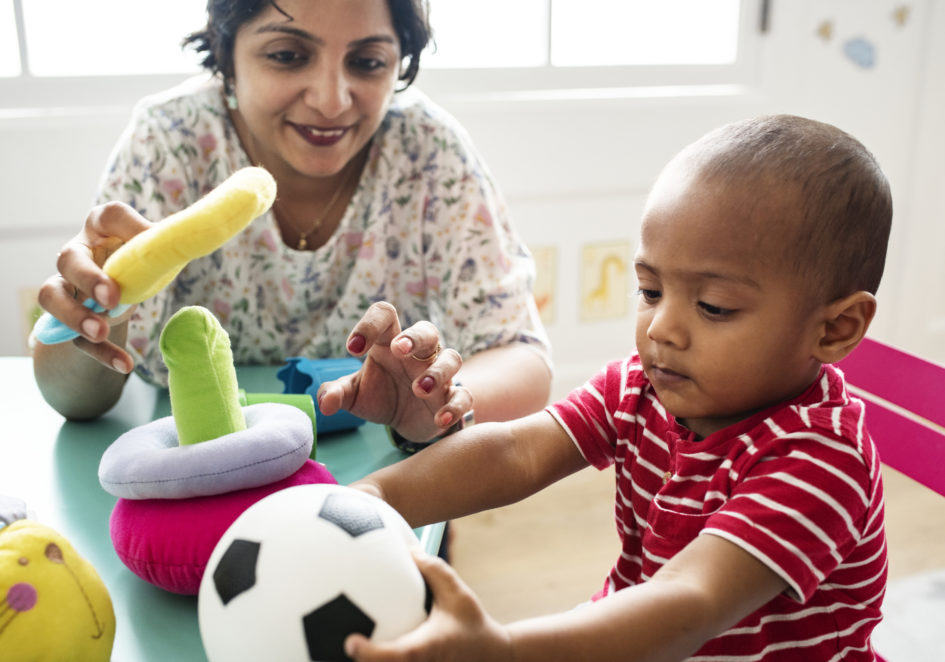 As a committed parent or caregiver, it's understandable that you may have questions about child developmental screenings: What are they? Why are they important? What happens after my child is screened? You might wonder if the screening will capture all your child's skills, or if the screening will lead to a label or diagnosis for them. You might feel confused, embarrassed or scared. 
We're here to say that it's okay to have all these feelings! We hope this blog can provide you with the answers, information and reassurance that you need to start developmental screening for your child. 
What are child developmental screenings? 
Developmental screenings are activity-based questionnaires that can be completed by the person who knows your child best, YOU. These screenings will ask you age-specific questions about your child's development and activities that your child can do, like "reaching for a toy in front of them with both hands" and "picking up small food pieces with their fingers." The results give you a point-in-time snapshot of your child's development. Based on your child's screening results, additional support can be provided, if needed. Routine developmental screenings are good for all children between birth and age 6. 
Screenings can also provide more information about your child's developmental milestones, which are behaviors or skills that most children can do at a certain age. Developmental milestones are important because they can help to set realistic expectations, detect possible delays early, improve your child's outcomes and help you learn and get involved with your child's development.
Is there a specific developmental screening I should take? 
The Ages and Stages Questionnaire (ASQ) is a quick, easy and free developmental screening tool for your child—which only takes 10-15 minutes to fill out. The ASQ gives you an idea of your child's current skills by looking into the five important areas of development: 
Communication: your child's ability to understand language and express needs  
Gross Motor: your child's ability to move larger muscles for sitting, crawling, walking, running or other activities 
Fine Motor: your child's ability to move smaller muscles, like their fingers (grasping, object manipulation or drawing)  
Problem Solving: how your child plays with toys and solves problems 
Personal-Social: your child's ability to relate to others and their self-help skills 
Before taking an ASQ, it's helpful to make sure your child is engaged during the time you take the questionnaire. If this isn't possible, you can also answer the questions based on past experiences with your child.   
How can WithinReach help with ASQs and other support for families? 
WithinReach offers the ASQ, in both English and Spanish, for free to all families in Washington State! Families can complete an ASQ online on our ParentHelp123.org website or call our Help Me Grow Washington hotline (1-800-322-2588) to learn more.  
Once you submit an ASQ, our Child Development Team will contact you to go over your child's results and provide you with additional resources, support or information, if needed. If your child isn't meeting a specific developmental milestone(s), we will provide resource recommendations, as well as a copy of your child's results that you can share with their primary care provider, daycare center, school district or other support network. Our team can also follow up with you every 3-6 months to offer the next ASQ for your child's age, so you can keep up with their development.  
We are committed to keeping families safe and we care about keeping your information protected and secure. When you complete an ASQ, our Child Development Team will have access to your child's results and information. Our team follows the Health Insurance Portability and Accountability Act (HIPAA) guidelines, and we can only share your developmental screening scores with your consent. 
WithinReach is a nonprofit that helps people and families across Washington State access, understand and apply for a variety of food and health resources. We support families in applying for benefits, such as the WIC Nutrition Program, Food Stamps/SNAP and health insurance. We can also connect families to other child-specific resources, such as Early Support for Infants and Toddlers and Play and Learn Groups. Call the Help Me Grow Washington hotline at 1-800-322-2588 for support.